Reviews
"Worst servicing I ever had for the car"
By Anonymous, 4 October 2018
Read More
Booked a 2 year old car for the full servicing costing almost £400, and after eight hours informed me they didn't completed the recalls on the car. So had to take another day off from work and book another appointment. The next day noticed that some of the jobs haven't been completed, e.g navigation updates, didn't fill the liquids etc, even the engine oil was black and didn't looked like new oil at all. When mentioned that to the manager, he was very rude and unprofessional, talking in high tone to me. His excuse was, that the oil on all the cars become black in 10 minutes after you drive the car (never seen that on my previous cars).
Visited With
My vehicle
Additional Services
Itemised invoice, Online booking
Good Points
new built centre
Bad Points
the customer and the car servicing
"Absolutely useless "
By Anonymous, 19 December 2014
Read More
Absolutely the worst service I have ever received. Lie after lie, promise after promise and let down after let down. They promise you the world and deliver nothing but disappointment. They don't put customers first and they don't ring you back when they have promised they will. You have to do all the chasing and all you get is lies and excuses. Do your self a favour and go else where. The car is so far brilliant but buy it at a different dealer as Richmond hyundai Southampton west quay will ruin the experience of buying a new car.
"Absolutely awful!"
By mrs k, 29 May 2014
Read More
Tied into this garage due to a Hyundai service plan (which I'm trying to get out of). Every time I go there, there is a problem - no parts, not ready when I'm told, car scratched and the great:'we'll I'm not sure why you were told that...' and very little in the way if apology. To add to it after my last service it was recommended I get new brake pads (although they had chosen not to look at the issue I'd asked them to) when taking it to another garage they looked a reckoned approximately 12000 miles left on them - they had been changed less the 10000 miles ago. To sum up appalling service, no customer concern and apparently try to rip you off.
"Excellent customer orientated service from start to finish"
By Astronomer, 25 August 2011
Read More
I had a warning light appear and an intermittent starting problem on my wife's 4 year old Hyundai Amica. I phoned for an appointment for a diagnostics test and was given one for two days later. We were greeted in the car park by a staff member and shown where to go - this was our first visit since moving house and passed to a very competent service desk. We then went shopping whilst they carried out the tests. They phoned a few hours later asking for the second key: it was back at our house so I offered to travel back by bus each to collect it. They in turn offered to drive us both home, collect the key and then deliver the car back to when they had fixed the problem. No fuss, no bother, just excellent customer service and all under the 5 year warranty. On the basis of that experience I shall take the car back for its annual service and also my own i30.
Other Good Garages near here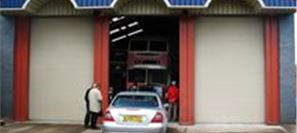 Autopat, Holbury
Read More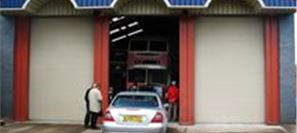 Monks Auto Mechanical, North Baddesley
Read More
Service & Repair With Confidence