Services: MOT, Servicing, Tyres, Exhausts
1 Braeview Place East Kilbride
GLASGOW
G74 3XH
Get A Quick Quote
Trusted, reviewed and verified garages in your area.
Powered By
Reviews
"Really terrible service....again!"
By parkmotors@comerfamily.co.uk, 28 August 2019
Read More
Couldn't collect the car on the arranged day, even though I had arranged for collection. Unable to get through to a department on the phone. Never get called back when promised. Lost my Service Booklet and now I'm screwed for when I need to return my car when the lease expires. One week after the repairs, it is still making weird noises from the engine area! Avoid at all costs. I would never use them again.
Visited With
Company car
Visited For
Servicing, Repairs
Additional Services
Car cleaned, Work explained, Itemised invoice, Pick-up and collection, Online booking
Good Points
Nothing that I can think of
"Awful. Avoid at all costs"
By Anonymous, 26 April 2019
Read More
Parks have caused me problems two years in a row and I will now never use them again. I recently had work done on my car elsewhere to replace a seat belt mount. I checked this mount quite literally the moment before I handed it over as I put the seats up and it was in perfect condition. I was shown a photo an hour later of a cracked unit and informed that the replacement bill would be £169. For a part that was in perfect working order at handover and which is available for less than £25 and which takes literally 5 mins to fit. I'm absolutely furious and am making a formal complaint which unfortunately I don't have time for but absolutely must be done. Every time I have bought my car here I've had trouble. Please avoid at all costs.
Visited With
My vehicle
Visited For
MOT, Servicing
Bad Points
They damaged my car then tried to charge me a ludicrous sum to fix it!
"Avoid at all costs"
By paul skillin, 24 March 2019
Read More
Warning in my opinion you should avoid this dealership and Kia at all costs. Told that my kia Rio which is just less than 3 years old (car used most days only done 19K miles from new) had failed its first MOT on front brakes binding and that the rear brakes were binding badly but not enough to fail MOT. I was informed this was down to dirt and grit. I became suspicious as dirt and grit wont bind on your brakes (seized guide bolts usually do, they are sealed so dirt isn't to blame). I asked for the MOT brake test result, service manager stated yes "I will go and get them" (I am still waiting). Service manager then informed me that it was indeed the guide bolts that had seized but this was ware and tear, I was basically trapped and reluctantly agreed for them strip front brakes and clean. They did not touch the "badly binding" back brakes. yet miraculously when I had travelled over 30 miles home the back brakes were cool to touch. Binding brakes will result in the brake disc being extremely hot you certainly wouldn't be able to touch them without losing some skin. I also jacked the car up and low and behold the rear wheels could be turned quite freely by hand. Shame on Kia 7 year warranty Seized bolts on a brake caliper on a car under three years old that has light regular use is not wear and tear, this coupled with evasive dealer = No more Kia cars and no more business to Parks. I am not leaving this review as sour grapes due to a large repair bill, the bill was reasonably small, its more about the principle and the poor service from Kia and Parks. Please bear this in mind if thinking about giving them your business. I get the impression that this review wont even bother them
Visited With
My vehicle
Visited For
MOT, Servicing
Additional Services
Car cleaned, Itemised invoice
Bad Points
In my opinion they were dishonest and evasive
"Truly Awful after sales and customer care"
By Alan Burns, 13 April 2018
Read More
Truly awful after sales and customer care. Picked up my new BMW 6 series in Dec 17 from Douglas Park BMW Stirling which was a happy event until I drove it away - vibration immediately felt through the car at higher speeds. Reported this to the dealer but they refused to recognise any problem. I went to another dealer and spoke with BMW UK / Finance who instigated 'puma' - a detailed fault finding process. This dealer not only found the problem, but they also fixed it and so is now the new working vehicle that Douglas Park Stirling failed to provide. Douglas Park Stirling put me through months of utter hell and still now with the facts of what was wrong with the vehicle clear will not acknowledge any wrongdoings in their dealings with me. They took my money and did nothing to fix the defect present from sale/collection. Their parent company, Parks UK has completely ignored all of my emails of complaint to them. Buyers please please truly be aware of what these people are capable of - they were extremely nice and compelling when making the sale - I travelled from Leeds to buy the vehicle with them. It frightens me still to think of what these people are capable of - I have never before experienced the level of ignorance and dismissal that they have shown to me. They have put me through the most awful experience and BMW UK fully allow them to do it.
Visited With
My vehicle
"Strange selling techniques... BEWARE!!"
By Fulvia Lansdowne, 15 March 2018
Read More
Awful customer service. PCP was sold to us based on lies. pls think carefully before buying from Parks!!
Visited With
My vehicle
Good Points
Nothing quite frankly
Bad Points
Dodgy sales techniques with regards to PCP. Will def never but another car from them!!
"Really poor customer service"
By STD, 3 July 2017
Read More
This is the second time I have used Parks body shop. The first time was in 2014. Took them three attempts to fix my damaged door properly. Water was pouring in and soaked the carpets. Not bad for £1,900. Last time was in June 2017. Brand new car with slight scuff marks on the front bumper. I thought £400 was a bit steep but they seem to be one of a few mail dealer "Approved" body shops in the area, so I agreed to go with them. It took me 3 weeks to get them to send a quote directly to the dealer and not to me. The dealer asked Parks to let them know as soon as the car was booked in, so they could arrange payment without delay. They told me the repair would take 2 days but late in the afternoon of the second day I called them to find out when it was being delivered. They hadn't even requested payment from the dealer, never mind telling them it was in for repair. The receptionist was aggressive and cheeky, said she would email the dealer requesting payment. I asked her to call instead, then she started telling me to chase up the payment etc. wow! I spent the whole 3rd day chasing payment and trying to connect Parks with the dealer, who ended up paying out of his personal bank account because Parks had left is until late on a Friday afternoon. By the time they saw the payment come through, their driver had left for the day. Finally got my car back 4 days later. Never again!!
"Atrocious"
By jassybandit, 9 August 2013
Read More
Extremely poor customer service. Car was nowhere near ready when told it would be. Was left high and dry with no car for two days. The worst thing though was the service departments attitude of 'i couldn't care less if you don't have a car'.Also unable to rectify an ongoing fault with the car since new. Mechanics couldn't put a nut in monkeys mouth. I'm taking my business to ford as this dealership is truly woeful.
"Bunch of shysters"
By David McKenna, 25 October 2010
Read More
Having had previous dealings where the repair done by this company caused a further fault and having been ripped off with cost service/mot poor customer service and a warranty which is worth nothing, this is a health warning dealing with this company can seriously damage your wealth please use another business, even Arnold Clark are better. the one star is more than they deserve on all matters.
Visited For
MOT, Servicing, Repairs
Other Good Garages near here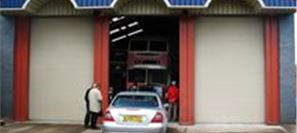 Galvin Garages, Glasgow
Read More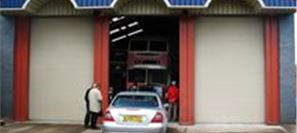 Mercedes BMW Audi Independent Specialists
Read More
Service & Repair With Confidence