Moorfield Road Slyfield Industrial Estate
GUILDFORD
Surrey
GU1 1RT
Get A Quick Quote
Trusted, reviewed and verified garages in your area.
Powered By
Reviews
"Incompetent and Dangerous."
By Alan F, 25 May 2017
Read More
I had the misfortune to buy a car from them many years back, when I viewed the car all seemed great, so we did the paperwork and got the car after they did what they had put an MOT on it, and was downhill all the way from there. To start with the first thing I saw was a deep scratch on the tailgate, this was a black car, and certainly wasn't there when I viewed it originally, I would never of missed it, yet they said it was there when I viewed it, and all but called me a liar about it. Next I had the 'Good Fortune' to go round a mates house little later that day, and they lived on a hill, I was there for a short while and as I left he led to have a look at the car, and the 1st thing he said was 'what's that dripping at the back ?' I had not seen it prior as the car had only been on flat roads, and I was following him out, so he saw the car before me, initially I thought it was water, as I had used the rear screen wash\wipe as I parked to remove the excess pollen, but it wasn't water. The 'liquid' that was dripping down was petrol, the rubber fuel pipe had perished under where the fuel flap is, now the following are what you need to know is I had the car in my possession for under 3 hours when this was spotted, as I say Thankfully I went to my mates on a hill, or I could have died. When I went and confronted them about it, a silly little girl (18 or so) working there turned her head put her hand up to hide herself, and was giggling at me, and joking with the bloke behind her, and all the manager wanted to do was get me into the office so others browsing in there didn't hear what they had done to my car. Now remember they had just put a brand New MOT on the car, remember they are a main dealer, so should have a full and comprehensive knowledge of their cars, now here comes the kicker, as I got the car back from them replacing the pipes, I said something like it must be a rare instance as the car had just had an MOT from them, and the reply was ? This is a common and known fault on these cars (meaning my car), which I heard numerous times as time passed from other MOT stations AND other main dealers in Horsham, and West End, Woking, and the latter, had no end of examples they have seen about This garage reviewed here, Please tell me of any main dealer, that wouldn't check such known faults as standard ? This is because they are the next closest main dealer, and for those like myself falling into their grip, they all end up going to them to get the jobs done right, and for a much better price, clearly shown in the cost of parts, some near half of This reviewed garage charged, they couldn't pay me to use them now.
"Goes the extra yard..."
By Pac510, 7 May 2015
Read More
Mike in service is deserving of special mention, but everyone i have met in the service department at FG Barnes has been helpfulness personified. They have done good quality work on my pride and joy, done extra jobs free of charge and I trust them. Oh and if you have a Masterfit account with Vauxhall, which gives you 25% off, it's damn good value as well.
Other Good Garages near here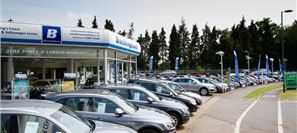 VW Audi Woking Independent Dealer
Read More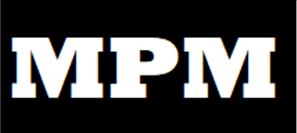 MPM Ltd, Weybridge
Read More
Service & Repair With Confidence