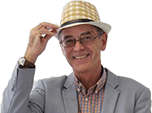 How much does it cost to change a tyre?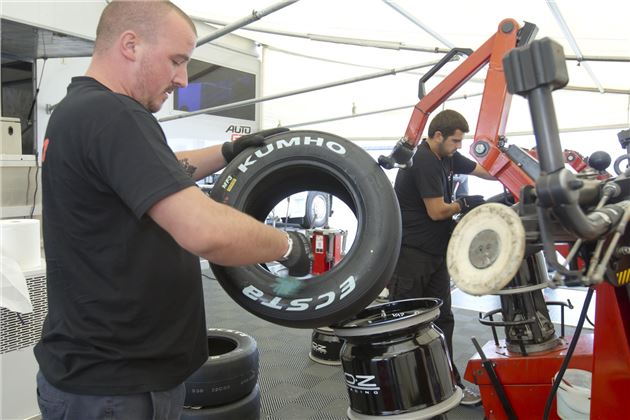 How do I know if my tyre needs replacing?
If your tyre has suddenly gone completely flat or has lost pressure compared to the other three, there are a number of factors that could have caused it. Start by examining the tyre as best you can, looking around the sidewall for scuffs or bulges and feel around the tread area for anything sticking into the tyre.
If there are no obvious signs of damage then try reinflating the tyre - find our guide to the best tyre inflators here - back up to the recommended pressure. If there's a significant hole then it should be pretty obvious, but a slow puncture might take several hours or even days to go down again. Unless you happen to be fortunate and your tyre stays inflated, it is likely that it will need replacement or repair.
Does my tyre need replacing?
Whether your tyre needs replacing or not depends on the damage to it, which in itself can be complex. However, when it comes to getting a tyre repaired, generally speaking this is only possible if there is a puncture in the centre 75% of the tyre tread. If it is nearer to the outside of the tyre or along the sidewall then a repair will not sufficiently guarantee the safety of the tyre, so any good tyre fitter will recommend replacement instead.
How much does a replacement tyre cost?
The cost of a replacement tyre will depend heavily on the type of tyre your car uses and the brand of tyre you choose. Generally speaking the smaller the wheel size and the narrower a tyre is, the cheaper it is. A smaller tyre physically contains less materials and will have a lower speed and load rating, so it will inevitably cost you less money. However, it is crucial to buy a tyre that is suitable for your car; putting budget tyres on a high-performance vehicle will not only affect the way your car drives but also potentially compromise its safety.
The other decision you need to make is the brand of tyre. As with most off-the-shelf products, better brands cost more money, and with something as critical as tyre choice you should go for the best tyres you can afford. Budget brands aren't unsafe - every new tyre sold in the EU must pass strict safety tests - but generally speaking they will perform less well than premium products. All new tyres must now come with a label that indicates its performance in terms of wet grip, efficiency and noise levels, which makes comparison much easier.
This comparison table compares the cheapest budget tyre available from a range of retailers including the cost of fitting. Prices will vary depending on your tyre size, load and speed requirements. 
195/65 H 15

Price including fitting

Tyre-shopper.co.uk

Autogreen Sport Chaser SC2

Blackcircles.com

Sailun Atrezzo Elite

Tyresonthedrive.com

TOTD Value

Halfords Auto Centre

Constancy LY688

ATS Euromaster

Genesys XP1

Motokiki.com

Mazzini Eco 605 Plus
Are part-worn tyres safe?
You may also have considered the option of buying a part-worn tyre, which are not illegal to sell in the UK if a number of regulations set out by Trading Standards have been adhered to. However, a study by TyreSafe concluded that 98% of the part-worn tyres examined during the investigation were sold illegally, and a third had damage that could render them dangerous. If you do decide to buy part-worn you should check that the seller adheres to the regulations before buying.
Ask HJ
Is it safe to drive with one tyre that's a different aspect ratio?
I have a separate set of wheels and tyres for winter. About two months ago, I damaged a Nokian 255/60 R18 112H XL winter tyre fitted to my Range Rover. My local tyre dealer obtained a replacement and fitted it. They just replaced my winter tyres and wheels, and put my summer ones back on. When I was putting the winter ones away, I noticed that the new one (a Nokian 255/55 R18 109V XL) was smaller than the others. I'm not concerned about the different load and speed ratings, but is it safe to have one tyre with a different aspect ratio?
No, it will damage the drivetrain. Demand that the tyre dealer replaces it with a tyre the correct size.

More Questions
* Sometimes we show a link with a * next to it. It means that it is an affiliate link and as a result helps HonestJohn.co.uk stay free to use. It's tracked to us and if you go through it, it can sometimes result in a payment or benefit to the site.
Service & Repair With Confidence