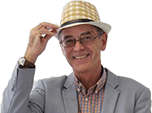 The MoT Files: Postcodes where you're most likely to pass ... and fail

One of the most surprising aspects to come out of The MoT Files is the amount of regional variations. You might not expect where you live to have an impact on whether your car passes or fails - but it does.
Cars that are MoT'd in the extremities tend to perform worse than areas that are further inland, with the lowest rates in the country made up with coastal postcodes. Harsher conditions appear to equate to a lower pass rate, with the lowest two postcodes - Kirkcaldy and Dundee - both covering Scottish coastal towns. It's a similar story for Plymouth, Truro and Exeter in England.
The south east of England - particularly in and around London - dominates the other end of the table. If you have your MoT carried in Romford (RM), there's roughly a 73 per cent chance that you'll pass. The most common fault - as with most areas - is lighting and signalling. That covers items like blown bulbs, which may only become apparent when your car is MoT'd (especially with defects that aren't immediately obvious like number plate bulbs or brake lights). 
In Kirkcaldy (KY), every other car fails its MoT and you are 12 per cent less likely to pass your first MoT than you are in the rest of the UK. Almost a quarter of cars fail on suspension, while MoT failure for brake problems are twice as likely in Kirkcaldy than the rest of the country. Dacia has the lowest failure rate, but only 160 were tested (compared to more than 26,000 Vauxhalls) and even then it's still 18 per cent higher than elsewhere.
Birmingham carries out more MoT tests than any other postcode area - and by some way, too. In the period that our data focuses on (2016), there were 813,767 tests carried out, significantly more than the second highest, Sheffield, with 599,041. Kirkwall in the Orkney Islands carries out the lowest number of tests, with 23,497. 
Some postcode areas appear to favour particular makes. In Milton Keynes (MK), for instance, Aston Martin has the highest pass rate of any manufacturer and an unusually high number of MoT tests. This anomaly can be attributed to the fact that the firm's servicing and restoration centre is based in Newport Pagnell (MK16) and so it sees a greater number of Aston Martins than anywhere else.
Pass Rate by Postcode
| Postcode Area | Name | Number of Tests | Pass Rate |
| --- | --- | --- | --- |
| AB | Aberdeen | 186,024 | 59.4% |
| BA | Bath | 208,104 | 60.4% |
| B | Birmingham | 701,632 | 69.0% |
| BB | Blackburn | 185,557 | 68.2% |
| FY | Blackpool | 97,856 | 62.4% |
| BL | Bolton | 165,087 | 67.0% |
| BH | Bournemouth | 253,294 | 61.1% |
| BD | Bradford | 201,205 | 63.5% |
| BN | Brighton | 295,650 | 61.4% |
| BS | Bristol | 418,441 | 59.6% |
| BR | Bromley | 93,804 | 73.0% |
| CB | Cambridge | 167,132 | 66.0% |
| CT | Canterbury | 181,561 | 64.3% |
| CF | Cardiff | 374,374 | 61.4% |
| CA | Carlisle | 135,200 | 64.6% |
| CM | Chelmsford | 286,247 | 71.6% |
| CH | Chester | 258,847 | 63.6% |
| TS | Cleveland | 209,283 | 64.0% |
| CO | Colchester | 182,343 | 68.0% |
| CV | Coventry | 329,046 | 67.4% |
| CW | Crewe | 137,562 | 64.9% |
| CR | Croydon | 168,340 | 71.9% |
| DL | Darlington | 132,998 | 64.8% |
| DA | Dartford | 172,773 | 70.7% |
| DE | Derby | 310,305 | 66.8% |
| DN | Doncaster | 300,718 | 65.9% |
| DT | Dorchester | 91,549 | 61.0% |
| DY | Dudley | 163,309 | 64.8% |
| DG | Dumfries | 56,592 | 66.5% |
| DD | Dundee | 94,395 | 55.6% |
| DH | Durham | 106,359 | 64.6% |
| E | East London | 214,944 | 68.2% |
| EH | Edinburgh | 292,931 | 63.0% |
| EN | Enfield | 141,308 | 73.5% |
| EX | Exeter | 264,637 | 57.8% |
| FK | Falkirk | 99,410 | 61.6% |
| TD | Galashiels | 44,708 | 63.3% |
| G | Glasgow | 366,198 | 64.3% |
| GL | Gloucester | 297,757 | 62.4% |
| GU | Guildford | 323,602 | 66.3% |
| HX | Halifax | 59,520 | 65.6% |
| HG | Harrogate | 61,425 | 65.7% |
| HA | Harrow | 153,708 | 66.2% |
| HP | Hemel Hempstead | 227,025 | 68.8% |
| HR | Hereford | 89,545 | 63.9% |
| HD | Huddersfield | 89,815 | 62.1% |
| HU | Hull | 158,993 | 59.1% |
| IG | Ilford | 101,744 | 72.9% |
| IV | Inverness | 99,529 | 62.7% |
| IP | Ipswich | 276,824 | 65.2% |
| KA | Kilmarnock | 127,739 | 63.9% |
| KT | Kingston upon Thames | 209,128 | 69.8% |
| KY | Kirkcaldy | 135,238 | 55.0% |
| KW | Kirkwall | 20,450 | 63.8% |
| LA | Lancaster | 127,935 | 62.8% |
| LS | Leeds | 246,488 | 62.2% |
| LE | Leicester | 413,866 | 68.1% |
| ZE | Lerwick | 9,231 | 59.9% |
| LN | Lincoln | 135,034 | 62.6% |
| L | Liverpool | 239,319 | 66.7% |
| LD | Llandrindod Wells | 21,210 | 60.1% |
| LL | Llandudno | 235,479 | 65.3% |
| LU | Luton | 152,481 | 69.4% |
| M | Manchester | 332,837 | 64.1% |
| MK | Milton Keynes | 232,558 | 65.2% |
| ML | Motherwell | 118,367 | 64.7% |
| NE | Newcastle upon Tyne | 378,186 | 65.3% |
| NP | Newport | 199,177 | 63.4% |
| N | North London | 183,540 | 67.1% |
| NW | North West London | 171,964 | 69.0% |
| NN | Northampton | 290,219 | 62.5% |
| NR | Norwich | 328,817 | 64.9% |
| NG | Nottingham | 438,917 | 62.6% |
| OL | Oldham | 152,185 | 66.0% |
| HS | Outer Hebrides | 10,656 | 65.0% |
| OX | Oxford | 255,053 | 65.2% |
| PA | Paisley | 108,226 | 63.1% |
| PH | Perth | 68,654 | 61.7% |
| PE | Peterborough | 415,759 | 64.9% |
| PL | Plymouth | 245,811 | 55.3% |
| PO | Portsmouth | 345,539 | 60.5% |
| PR | Preston | 208,676 | 65.5% |
| RG | Reading | 359,656 | 67.7% |
| RH | Redhill | 244,491 | 67.5% |
| ME | Rochester | 255,765 | 66.1% |
| RM | Romford | 198,040 | 72.7% |
| SP | Salisbury | 113,016 | 61.8% |
| S | Sheffield | 513,432 | 67.8% |
| SY | Shrewsbury | 159,396 | 64.0% |
| SL | Slough | 163,932 | 70.8% |
| SE | South East London | 229,114 | 70.7% |
| SW | South West London | 133,936 | 68.6% |
| UB | Southall | 142,415 | 67.2% |
| SO | Southampton | 298,517 | 64.1% |
| SS | Southend-on-Sea | 217,076 | 70.5% |
| AL | St Albans | 106,384 | 68.3% |
| SG | Stevenage | 172,668 | 67.9% |
| SK | Stockport | 233,599 | 66.2% |
| ST | Stoke-on-Trent | 254,026 | 62.0% |
| SR | Sunderland | 79,015 | 62.9% |
| SM | Sutton | 58,697 | 68.9% |
| SA | Swansea | 305,105 | 62.3% |
| SN | Swindon | 204,762 | 64.6% |
| TA | Taunton | 155,634 | 59.8% |
| TF | Telford | 85,969 | 63.0% |
| TN | Tonbridge | 316,683 | 65.5% |
| TQ | Torquay | 125,734 | 58.1% |
| TR | Truro | 143,684 | 56.5% |
| TW | Twickenham | 183,528 | 69.5% |
| WF | Wakefield | 204,042 | 67.7% |
| WS | Walsall | 170,470 | 64.2% |
| WA | Warrington | 245,879 | 67.1% |
| WD | Watford | 101,790 | 66.7% |
| W | West London | 73,440 | 68.4% |
| WN | Wigan | 103,144 | 65.5% |
| WV | Wolverhampton | 153,669 | 64.0% |
| WR | Worcester | 133,755 | 65.3% |
| YO | York | 222,691 | 62.7% |
Map Search  

View MoT Data By Postcode in a larger map
Comments
Service & Repair With Confidence