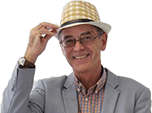 VIDEO: How to in two | Jump leads
It's a simple thing to do, yet many people have no clue where to start. Georgia and Imogen take you through jump starting a car step by step, so you're positive that you'll never be in a negative situation. See what we did there?
While you're here please help us promote our useful How to in two videos by subscribing to our YouTube channel. Click here to do that instantly.
More Videos
Service & Repair With Confidence