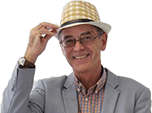 VIDEO: How-to in two | Check your tyre pressure
For such a simple task it's surprising how many people don't know how to check their tyre pressure. Watch our handy 'how to in two' video to find out how to check your tyre pressure and to keep it at a good level. Also, Spock is in the video.
While you're here please help us promote our useful How to in two videos by subscribing to our YouTube channel. Click here to do that instantly.
More Videos
Service & Repair With Confidence