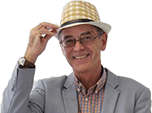 Services: MOT, Servicing, Tyres, Exhausts
Reviews
"Friendly and well priced "
By davidgdg, 16 January 2015
Read More
Always used to use Jemca on the Edgware Road for our Toyota. But having had a bad experience there recently, I have switched to Twin Spark. Very pleased. They are considerably cheaper than Jemca and much less bureaucratic. Also friendly, competent (so far as I can judge) and much more conveniently located.
Visited For
MOT, Servicing
Expertise
Quality of Service
Speed
Helpfulness
Value for Money
"honest, competant"
By Anonymous, 14 November 2014
Read More
I've been using them for years for my old Toyota.
Visited For
MOT, Servicing
"Reliable, resourceful, dependable."
By chgough, 15 May 2013
Read More
Twinspark Hampstead Limited is an authorised service centre for Toyota and Alfa Romeo cars - though I believe that they are also happy to work on other makes (need to check that with them). I have two (soon to be) classic cars - a 1988 Toyota MR2 and a 1989 Fiat X1/9 and they have looked after both of them - one for 3 years and one since I purchased it last year. How individuals view garages depends upon their own criteria - some people want the cheapest job possible to get them out of trouble, while others are more concerned by the quality of what is being done over the cost. I don't want to give the impression that Twinspark is overly expensive - but you get what you pay for. The operation is well-staffed and obviously they have to meet the conditions set by Toyota and Alfa Romeo in working on their cars - so its not going to be the cheapest 'back street' outfit. I fall into the category of wanting to feel that I've had the best quality job done that I can get and Twinspark have always done that and the problems I have posed in relation to these two ageing cars have always been solved. For example, they sourced a reconditioned radiator for me for the Fiat on an exchange basis and sent off my old one to the company involved. Fiat 'stock' items are no longer available for the car. I think a lot of people have had ignition/starting problems with X1/9s and resorted to updating their cars with modern electronic ignition systems. Twinspark have set up my car really well, retaining the original specification. They then explained to me exactly how to cold/hot start the car - and I have had no problems since. I managed to scrape a wheel arch on the Toyota and they dealt with the body work repair very well - matching the old paint in such a way that you would never know that I had been clumsy. Terry Chrisodoulou is the Director I have dealt with most at Twinspark. He has been very helpful in meeting my requirements in dealing with two older cars - if I buy anything newer that needs to be looked after, I would have no hesitation in taking it to Twinspark.
Visited For
MOT, Servicing, Repairs
Service & Repair With Confidence