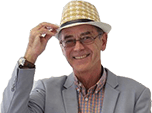 Services: MOT, Servicing, Used cars, Electrics
Reviews
"Good service and car enthusiasts"
By Malcolm Hogg, 25 May 2017
Read More
I bought a car from Philip Welch 5 years ago and have had it serviced there annually since. The technician, Paul is calm, experienced, thorough and sensible and used to working on expensive performance cars.. I've never had cause to query the service or the bill and have been very satisfied.
"Reliable and helpful"
By Rexx, 22 July 2014
Read More
Good service and an excellent range of interesting performance cars for sale