Reviews
"could do better"
By Anonymous, 2 July 2018
Read More
brought a new berlingo 2013 xtr found rust was developing under the bonnet between the outer skin and the under brace /stiffener took 6 months with citrone uk,s help to get it replaced; the front suspension had to be rebuilt as it was knocking that was quite quick ;but what really got me i wanted to test drive a new c4 Picasso been on citrones email list had the offer; booked it up only to have it cancelled because the sales manager at the time wanted to use it to walk his dog ,the sales guy was so embarrassed when he phoned me .it has recently changed hands so lets hope its improved i would have no hesitation buying new on the web garages really do have to look after you we get are cars serviced by south hants garages no complaints there .
Visited With
My vehicle
Visited For
warranty work
Additional Services
Courtesy car, Online booking
"The worst garage on earth...AVOID IT AT ALL COST"
By Anonymous, 18 November 2014
Read More
I purchased a second hand Ford from this Garage and collected it in the first week in april when i was returning from Devon towing my caravan..within 50 yards of the garage there was a very bad noise from the rear of the car that was not there when test driven, i returned the car with caravan in tow and took a some what dim person on road test who confirmed the noise and assured me that i will be contacted the next day, i took the car home and within a drive of some 30 miles i listed numerious faults, Was the car road tested when it was serviced/used car inspection..i dont think it even went into the workshop.... i waited for a call but nothing, i called them and spoke to the Service Manager if thats what you can call him who arranged to collect my car the next day with a loan car, i waithe till gone 11.00 am and still no collection, i called again and they could not find a record of my booking, some time later a car arrived and mine was taken, i waited two day and no contact, i called to see what was happening and was told by Mr Walker that they are giving me my old car back with out even talking to me, i said NO i want the car i purchase fixed...they had the car for 21 days and i got the car back in the same condition as when it was takenit took them months to get some of the repairs fixed but as soon as the 6 months warranty had expired they didnt want to know< i am now seeking leagle advice to take them to court ...they are the worst garage to deal with, Mr Dean Walker, THE SO CALL SERVICE MANAGER, NEVER returns a phone call or email, the dealer princaple passes the buck, when i wrote a complaint letter to him he sent me an email to say Dean will call me, The company Director didnt even have the Ba*ls to write a reply to my letter i sent to him...in general this garage should be shut down and the staff dismissed ...How Citroen can call this a garage is beyond me....AVOID THIS GARAGE AT ALL COST..NEVER BUY A CAR FROM THEM OR TAKE IT TO THEM FOR REPAIRS, IT WILL NEVER BE FIXED AND YOU WILL NOT SEE IT FOR WEEKS
"Dangerous, lying bastard's"
By mick56, 21 September 2014
Read More
My father took his Citreon chairman invalid van for a service, they said it needed a new clutch, it did'nt. after fitting it they forgot to put the top engine mounting bolt's back in,the engine jumped off the mounting's and jammed the drive shaft's, locking up the front wheel's, luckily it happened at 10 mph in a car park. 10 minute's before it was doing 60 mph with both my parent's in it, it would have killed them both for sure. The service manager Den Walker, denied any responsibility,saying that they never removed the bolt's, i know different because 3 of us looked under that bonnet the day before, and would have seen if they were missing.He also wanted us to pay up front for the damage caused and the towing in fee.I refused to let them anywhere near it with a spanner, and had it taken to my local garage, where the chief mechanic told me that no way could those bolt's have jumped out, and could not have been put back in after the clutch was fitted. I contacted Citreon uk, who said that they could do nothing, i left message's for the manager/director of Freeborn garage's, no one has responded, it's a case of sod off, you cant prove anything. I have been in contact with several other people who have got similar stories to tell. My advice, dont go near them, they lied about the van needing a clutch, then left it in a seriously dangerous condition,and they just brushed me aside knowing that there is nothing i can do. Arsehole's is what they are. M.REYNOLDS.
Other Good Garages near here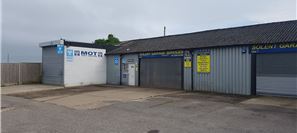 Solent Garage Services, Stubbington
Read More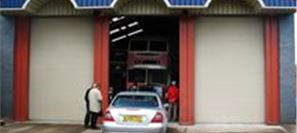 Autopat, Holbury
Read More
Service & Repair With Confidence