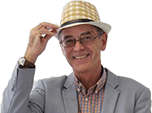 Docklands Tyres and Exhausts, Limehouse
Services: Tyres, Exhausts
Reviews
"Cheap, honest, basic"
By Tom Walker, 17 February 2017
Read More
I've had my MoT and yearly service on a car that's currently 17 years old done here each year for about 5 years. They are always cheap and quick, and the car has been very reliable. They only do the basic stuff, but recommended an excellent local mechanic when I wanted work done they couldn't do themselves. Good sense of humour too.
Visited For
MOT, Servicing
"Horrible service."
By Y4, 1 August 2015
Read More
I was greeted by bad breathed rough looking Men. They were very low level in attitude and constantly chatting bad about other people. Also people walking by on the Street in front of their Garage. I would never go there again.
Expertise
Quality of Service
Speed
Helpfulness
Value for Money
"Honest, quick and cheap!"
By Jon K, 23 October 2013
Read More
I have used them on many occasions. Once when they were just about to close, they checked my flat tyre and repaired it for free. Since then I have always had great service from them. Highly recommended!
Service & Repair With Confidence