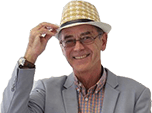 NEW: How to in two
How to survive in the world of modern motoring

Ever wondered how to check your tyre pressures? We show how it's done.

Imogen and Georgia give you the lowdown on replacing wipers.

Ever wondered how to change the battery in your car? Well, it's your lucky day.
All Honest John How-To Videos
A complete list of our do-it-yourself guides
How-To ... Under The Bonnet
Do-it-yourself guides that help you get to grips with the oily bits
How-To ... Bodywork
Advice videos showing how to repair bodywork problems
How to avoid rip-off garages
What you need to know to avoid the scams

When you see 'Service due' on the dashboard, what do you do? Ignore it for 2,000 miles? Top up the oil?...

After extensive research, Dishonest John presents the top tips for dodgy service managers who prefer...