The MoT Files: The best first cars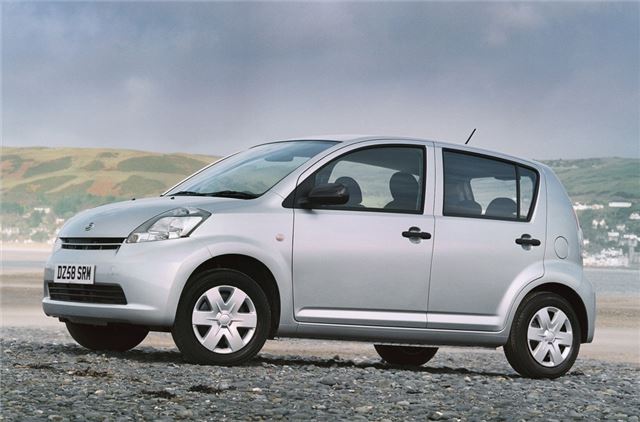 If you've just passed your test and are looking to buy your first car there's plenty of choice out there. Running costs and reliability are likely to be main concerns, after all you don't want to be shelling out on expensive repairs.  But which car is most likely to pass its MoT first time?
We looked through the classifieds to see what £4000 gets you if you're after a cheap to run first car and then compared what was on the market with the results from our MoT Files.
The unlikely result is that the Daihatsu Sirion is the best choice when it comes to passing its MoT first time. It may not actually be on sale in the UK any more, but it has the highest MoT pass rate of any used car for less than £4000, with an impressive 85 per cent of models passing their MoT in 2011.
For the money you can get a 2007 Sirion, which was the sister car to the short lived Subaru Justy and the Perodua Myvi. It may not have been a huge seller but it's actually based on the Toyota Yaris which goes a long way to explaining why it performs so well. Sirion owners are likely to be older and cover low annual mileages which is another factor.
Close behind it are the Hyundai i10 and the Renault Twingo, both 2008 models, which also performed strongly with a pass rate of 84 per cent, above average even considering this would have been their first MoT after three years.
As you'd expect Japanese cars perform well with the Honda Jazz (2005 models) another strong contender with an 83 per cent pass rate. The Mitsubishi Colt (from 2008) is at 82 per cent while the Toyota Yaris and Mazda2 (both 2006 models) have a success rate of 81 per cent.
The trio of the Toyota Aygo, Citroen C1 and Peugeot 107 are popular among new drivers and they too fared well when it came to passing their MoT. You can find 2007 models of all three for around £4000 and both the Aygo and C1 performed strongly with a pass rate of 82 per cent while the 107 was marginally behind at 80 per cent.
Other strong performers were the original Kia Picanto (2007 model) and Volkswagen Fox (2007 model) at 81 per cent and the orginal Ford Ka (2008 model) at 80 per cent.
At the other end of the scale the models less likely to pass their MoT are the Vauxhall Corsa (2006 model) and quite surprisingly the Volkswagen Polo both at 62 per cent, although for £4000 you're looking at a Polo from 2004 which in part explains the less than impressive pass rate. It's a similar story with the sought after MINI One. At this price the newest we could find were 2004 models which have a pass rate of 68 per cent.