The MoT Files: Bottom 50 Models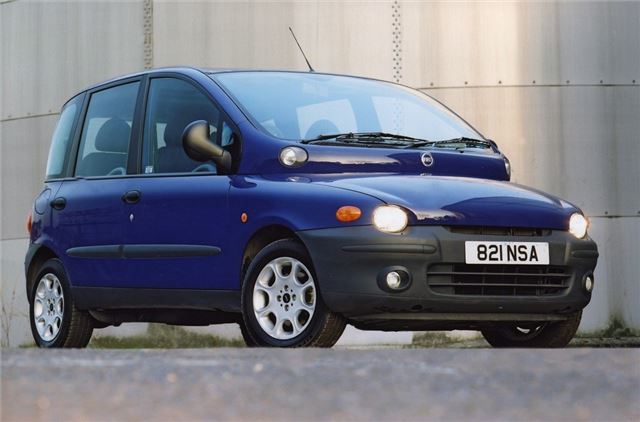 There are few surprises when it comes to which cars have the lowest pass rates - all are older vehicles which have been on the road for at least 10 years and in some cases considerably longer. Few are worth very much either.
The overall worst performer is the Volvo 480 from 1989. It may have been a bold step design for Volvo when it was launched but the Dutch-built 480 does not fare well when it comes to MoT success with a pass rate of 28 per cent. Marginally better are the Alfa Romeo 146 and the Kia Pride although a 30 per cent pass rate is still very poor.
These cars are becoming rare sights on our roads now and it's not surprising given their poor MoT pass rate. With the value already low, if expensive work is needed for a car to pass its MoT, it's likely the owners will simply scrap it. Cars like the Mitsubishi Space Wagon often saw colossal mileages in their early lives used as mini cabs or airport taxis.
With many of these models we're looking at low numbers. Just 55 examples of the Tata Safari from 2000 were taken for an MoT last year. To give the data some context we need to focus on cars that have at least 1000 MoTs in the 12 month period.
While this filters out some of the more unusual models it highlights which of the more popular cars are performing badly. It's bad news for Fiat with the Multipla people carrier taking joint bottom spot along with the Ford Puma. Both only manage a pass rate of 33 per cent.
Above these are a whole host of cars that manage a marginally better pass rate of 34 per cent including the Hyundai Coupe and the Citroen Saxo. Nearly all were registered in the mid to late 1990s so are around 15 years old now, if not older. It's unlikely they'll continue as everyday transport for too many more years. It's interesting to see that there are still plenty of Ford Escorts on the road from 1998 - almost 40,000 in fact. The vastly superior Ford Focus was launched the following year.
The results of serveral models in this list need to be treated with some care. The Citroen Berlingo and Renault Kangoo results will include van versions (it's impossible to differentiate between the two in the data) and this may therefore be bringing down the overall score. Vans are worked harder, cover more miles and, as a result have a lower pas rate.
Worst MoT Pass Rate: Overall Bottom 50 
| | | | | |
| --- | --- | --- | --- | --- |
| Make | Model | Year of Registration | MoT Tests | MoT Pass Rate |
| Renault | 19 | 1995 | 487 | 36% |
| Volvo | V40 | 1996 | 1160 | 36% |
| Citroen | Berlingo | 1996 | 315 | 36% |
| Renault | Megane Scenic | 1998 | 13260 | 36% |
| Kia | Sedona | 2000 | 1283 | 36% |
| FIAT | Punto | 1994 | 1735 | 36% |
| Alfa Romeo | 155 | 1995 | 64 | 36% |
| Vauxhall | Astravan | 1998 | 128 | 36% |
| Ford | Fiesta | 1997 | 55045 | 36% |
| Renault | Kangoo | 1999 | 4440 | 36% |
| Renault | Kangoo | 1998 | 1716 | 36% |
| Renault | 19 | 1996 | 109 | 36% |
| Alfa Romeo | 146 | 1998 | 274 | 36% |
| Citroen | Saxo | 1997 | 12007 | 36% |
| Hyundai | Coupe | 1999 | 3209 | 36% |
| Ford | Ka | 2000 | 39929 | 36% |
| Hyundai | Coupe | 1998 | 2722 | 36% |
| Renault | 21 | 1995 | 79 | 35% |
| Kia | Mentor | 1997 | 358 | 35% |
| Ford | Fiesta | 1996 | 35701 | 35% |
| Subaru | Justy | 1993 | 57 | 35% |
| Peugeot | 206 | 1998 | 6821 | 35% |
| Ford | Ka | 1998 | 20741 | 35% |
| Vauxhall | Tigra | 1995 | 1337 | 35% |
| Alfa Romeo | 146 | 1999 | 273 | 35% |
| Ford | Ka | 1996 | 975 | 35% |
| Citroen | Saxo | 1998 | 14190 | 34% |
| Kia | Carens | 2000 | 373 | 34% |
| Renault | Megane Scenic | 1997 | 4201 | 34% |
| Ford | Ka | 1999 | 29397 | 34% |
| Hyundai | Coupe | 1997 | 1317 | 34% |
| Volvo | 480 | 1992 | 171 | 34% |
| Ford | Escort | 1998 | 39329 | 34% |
| Citroen | Saxo | 1996 | 3174 | 34% |
| Kia | Pride | 1997 | 290 | 34% |
| Mazda | 121 | 1996 | 734 | 34% |
| Citroen | Saxo | 1999 | 19899 | 34% |
| Kia | Mentor | 1995 | 92 | 34% |
| Ford | Ka | 1997 | 12350 | 34% |
| Kia | Pride | 1999 | 581 | 34% |
| Ford | Puma | 1997 | 1895 | 33% |
| FIAT | Multipla | 2000 | 2497 | 33% |
| FIAT | Multipla | 1999 | 167 | 33% |
| Tata | Safari | 2000 | 55 | 33% |
| SEAT | Toledo | 1996 | 211 | 33% |
| Hyundai | Coupe | 1996 | 168 | 32% |
| Mitsubishi | Space Wagon | 1992 | 136 | 32% |
| Kia | Pride | 2000 | 735 | 30% |
| Alfa Romeo | 146 | 2001 | 57 | 30% |
| Volvo | 480 | 1989 | 68 | 28% |
Worst MoT Pass Rate: Bottom 10 (More than 1000 tests)
| | | | | |
| --- | --- | --- | --- | --- |
| Make | Model | Year of Registration | MoT Tests | MoT Pass Rate |
| Citroen | Saxo | 1998 | 14190 | 34% |
| Renault | Megane Scenic | 1997 | 4201 | 34% |
| Ford | Ka | 1999 | 29397 | 34% |
| Hyundai | Coupe | 1997 | 1317 | 34% |
| Ford | Escort | 1998 | 39329 | 34% |
| Citroen | Saxo | 1996 | 3174 | 34% |
| Citroen | Saxo | 1999 | 19899 | 34% |
| Ford | Ka | 1997 | 12350 | 34% |
| Ford | Puma | 1997 | 1895 | 33% |
| FIAT | Multipla | 2000 | 2497 | 33% |