The MoT Files - Top 50 Models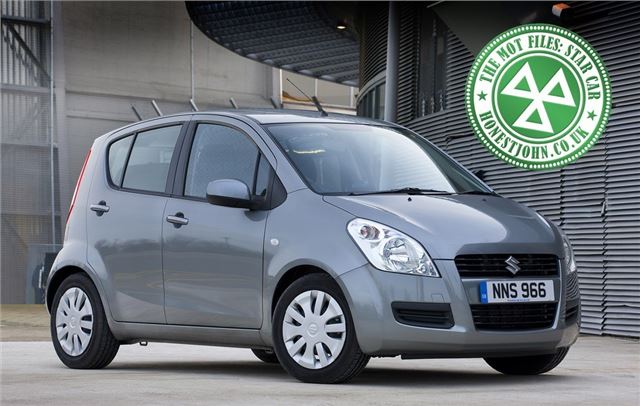 The 10 cars that have the highest MoT pass rate provide a good example of why statistics need to be treated with care and are often open to interpretation.
Nine out of the overall top 10 are all cars that would have cost the equivalent of a small house when they were new. Even now they are hardly what you would call affordable. As a result, the sample sizes are very low and in a few cases barely scrape across the 50 test minimum that we have set to make this data as relevent as possible.
These cars are also owned by people who are more likely to be able to afford the substantional maintenance that exotic cars require. The Ferrari 360, for example, should be serviced every 6000 miles. These also tend to be second, third or fourth cars and as a result cover much lower mileages than mainstream models and are garaged when not being used.
The overall trend is - unsurprisingly - that newer cars have a better chance of passing the MoT.
The first 'everyday' models to feature in the overall table are the Daihatsu Terios and Daihatsu Materia. But even here, the number of MoT tests are 300 and 989, so they don't feature in our main table.
The Aston Martin Vantage, Bentley Continental GT and Porsche Boxster take the top spots (especially impressive is the 2004 Continental GT, where nine-out-of-ten cars still pass).
But they're still not what you would call mainstream. First of those is the little Suzuki Splash. It's no surprise as it's also top model for passing the first MoT, too. There are other similarities, with the table dominated by Japanese and German (or German-owned) models. 44 of the overall 50 are either Japanese, German or German-owned.
Best MoT Pass Rate: Top 50 (More than 1000 tests) 
| | | | | |
| --- | --- | --- | --- | --- |
| Make | Model | Year of Registration | MoT Tests | MoT Pass Rate |
| Aston Martin | Vantage | 2007 | 1019 | 91% |
| Bentley | Continental GT | 2005 | 1062 | 90% |
| Bentley | Continental GT | 2004 | 1450 | 90% |
| Porsche | Boxster | 2007 | 1813 | 90% |
| Suzuki | Splash | 2008 | 2120 | 90% |
| Porsche | Cayman | 2007 | 1683 | 90% |
| Audi | TT | 2008 | 7133 | 89% |
| Porsche | Boxster | 2008 | 1118 | 89% |
| Suzuki | Jimny | 2008 | 1308 | 89% |
| Aston Martin | Vantage | 2006 | 1394 | 89% |
| Daihatsu | Terios | 2007 | 1655 | 89% |
| Aston Martin | DB9 | 2005 | 1191 | 88% |
| Lexus | IS | 2008 | 4299 | 88% |
| Audi | TT | 2007 | 9591 | 88% |
| Honda | CR-V | 2008 | 12618 | 88% |
| Porsche | Boxster | 2006 | 2166 | 88% |
| Mercedes-Benz | SLK | 2007 | 4059 | 88% |
| Suzuki | Grand Vitara | 2008 | 3187 | 88% |
| BMW | 3-Series M3 | 2008 | 1632 | 88% |
| Mitsubishi | Outlander | 2008 | 2562 | 88% |
| Mercedes-Benz | SLK | 2008 | 3060 | 87% |
| Daihatsu | Terios | 2006 | 1285 | 87% |
| SEAT | Altea | 2008 | 1521 | 87% |
| Porsche | 911 | 2007 | 2660 | 87% |
| Subaru | Impreza | 2008 | 1498 | 87% |
| Suzuki | SX4 | 2008 | 3287 | 87% |
| Toyota | RAV4 | 2008 | 6577 | 87% |
| Land Rover | Freelander | 2008 | 11737 | 87% |
| Porsche | Cayman | 2006 | 1737 | 87% |
| Lexus | GS | 2007 | 1236 | 87% |
| Volkswagen | Golf Plus | 2008 | 3337 | 87% |
| Lexus | IS | 2007 | 7997 | 87% |
| Volkswagen | Golf Plus | 2007 | 6029 | 87% |
| Toyota | Yaris | 2008 | 25248 | 87% |
| Audi | A5 | 2007 | 1957 | 87% |
| SEAT | Altea XL | 2008 | 1784 | 86% |
| Renault | Modus | 2008 | 1380 | 86% |
| Honda | Jazz | 2007 | 27748 | 86% |
| Toyota | RAV4 | 2007 | 10119 | 86% |
| BMW | 7-Series | 2008 | 1048 | 86% |
| Peugeot | 206 | 2008 | 2864 | 86% |
| Mercedes-Benz | SLK | 2006 | 4334 | 86% |
| Mazda | 3 | 2008 | 9823 | 86% |
| Porsche | 911 | 2008 | 1675 | 86% |
| Audi | RS4 | 2006 | 1409 | 86% |
| Porsche | 911 | 2006 | 2972 | 86% |
| Mercedes-Benz | A-Class | 2008 | 7191 | 86% |
| Suzuki | SX4 | 2007 | 4356 | 86% |
| Mazda | 3 | 2007 | 12164 | 86% |
| Mazda | MX-5 | 2008 | 5233 | 86% |
Best MoT Pass Rate: Overall Top 50 
| | | | | |
| --- | --- | --- | --- | --- |
| Make | Model | Year of Registration | MoT Tests | MoT Pass Rate |
| Rolls-Royce | Silver Seraph | 1999 | 52 | 96% |
| Ferrari | 360 | 2004 | 139 | 95% |
| Rolls-Royce | Phantom | 2005 | 57 | 93% |
| Rolls-Royce | Phantom | 2008 | 82 | 93% |
| Rolls-Royce | Phantom | 2007 | 78 | 92% |
| Lamborghini | Gallardo | 2008 | 65 | 92% |
| Aston Martin | DB9 | 2007 | 755 | 92% |
| Aston Martin | Vanquish | 2004 | 96 | 92% |
| Chevrolet | Corvette | 2001 | 72 | 92% |
| Rolls-Royce | Silver Seraph | 1998 | 105 | 91% |
| Ferrari | 360 | 2003 | 207 | 91% |
| Bentley | Continental GTC | 2008 | 446 | 91% |
| Aston Martin | Vanquish | 2007 | 80 | 91% |
| Aston Martin | DBS | 2008 | 91 | 91% |
| Aston Martin | Vantage | 2008 | 601 | 91% |
| MG | RV8 | 1996 | 56 | 91% |
| Lexus | LS | 2008 | 302 | 91% |
| Bentley | Continental Flying Spur | 2007 | 232 | 91% |
| Aston Martin | Vantage | 2005 | 120 | 91% |
| Daihatsu | Materia | 2008 | 300 | 91% |
| Bentley | Continental GTC | 2006 | 245 | 91% |
| Aston Martin | Vantage | 2007 | 1019 | 91% |
| Lamborghini | Gallardo | 2007 | 106 | 91% |
| Aston Martin | Vanquish | 2005 | 93 | 90% |
| Lamborghini | Gallardo | 2006 | 82 | 90% |
| Bentley | Continental GT | 2005 | 1062 | 90% |
| Toyota | Camry | 2004 | 61 | 90% |
| Bentley | Continental GT | 2004 | 1450 | 90% |
| Porsche | Boxster | 2007 | 1813 | 90% |
| Bentley | Arnage | 2008 | 50 | 90% |
| Ferrari | 360 | 1999 | 50 | 90% |
| Porsche | Cayman | 2008 | 946 | 90% |
| Bentley | Arnage | 2005 | 149 | 90% |
| Bentley | Continental GT | 2008 | 367 | 90% |
| Daihatsu | Terios | 2008 | 989 | 90% |
| Maserati | Quattroporte | 2008 | 127 | 90% |
| Bentley | Continental GTC | 2007 | 927 | 90% |
| Suzuki | Splash | 2008 | 2120 | 90% |
| Bentley | Continental GT | 2007 | 426 | 90% |
| Porsche | Cayman | 2007 | 1683 | 90% |
| Audi | TT | 2008 | 7133 | 89% |
| Bentley | Continental GT | 2006 | 643 | 89% |
| Aston Martin | DB9 | 2008 | 430 | 89% |
| Lexus | LS | 2007 | 504 | 89% |
| Porsche | Boxster | 2008 | 1118 | 89% |
| Suzuki | Jimny | 2008 | 1308 | 89% |
| Audi | 80 | 2008 | 162 | 89% |
| Aston Martin | Vantage | 2006 | 1394 | 89% |
| SEAT | Altea Freetrack | 2008 | 212 | 89% |
| Aston Martin | DB9 | 2006 | 714 | 89% |